Broader Impacts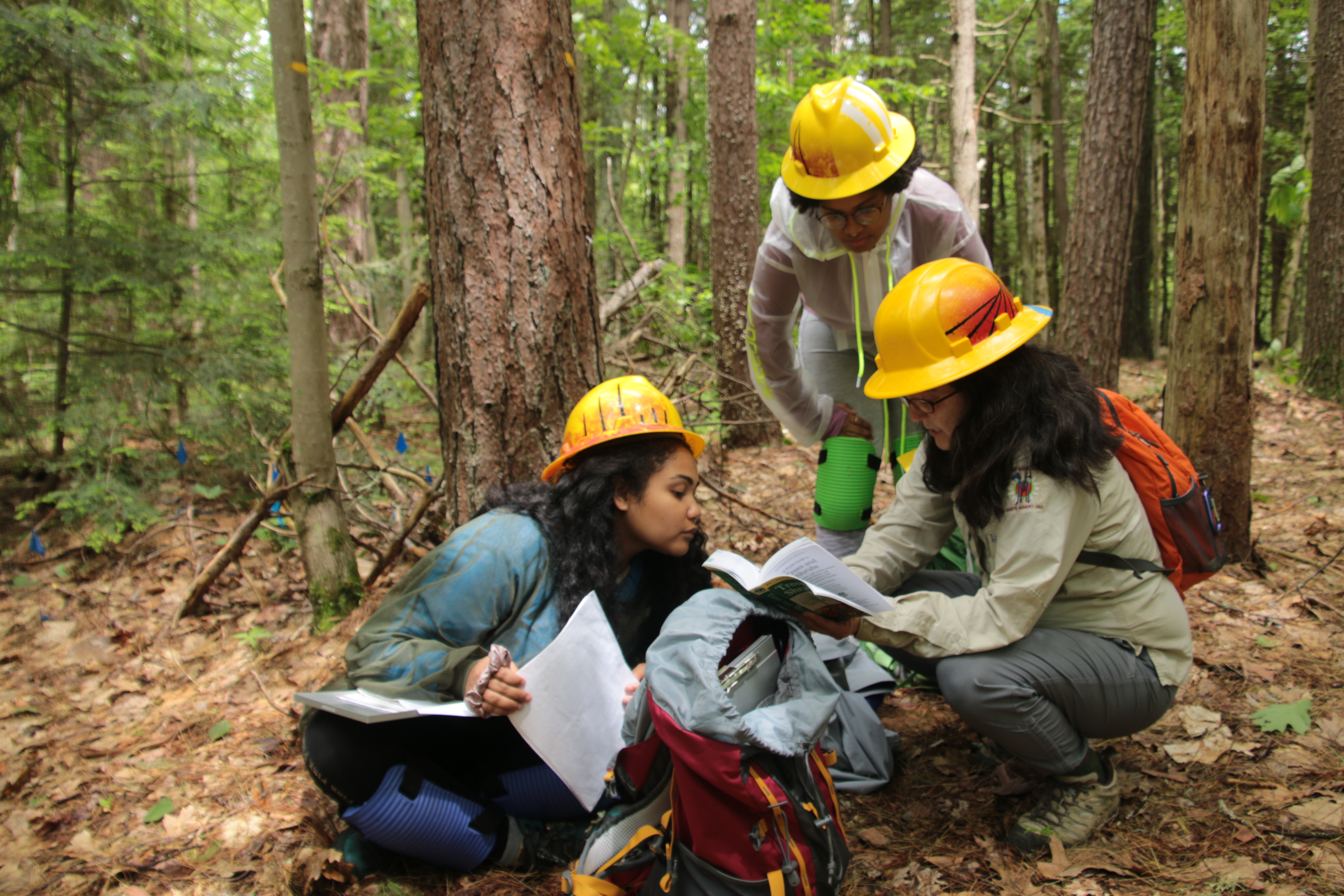 Multiple undergraduates, graduate students, and postdocs are essential to this research. We are committed to diversifying STEM and promoting diversity, equity, and inclusion through recruitment of diverse participants and reaching diverse audiences.
Planned Broader Impact Activities:
This research will engage the public and increase awareness of the biosphere and environmental change with an interactive exhibit for Science on a Sphere® developed with computer science students and MSU's Institute for Cyber-Enabled Research and NSF Research Experience for Undergraduates: Advanced Computational Research Experience for Students ( ICER ACRES REU Program ), the MSU Museum, and the MSU Science Festival. The MSU Science Festival (SciFest) attracts over 20,000 participants. This annual event is focused on informing and inspiring the public about science!
At future Ecological Society of America meetings, we will hold a workshop to address the geospatial database and workflow and other innovative approaches to continental-scale questions of disturbance and land use effects on biodiversity. We will also organize an oral session on drivers of biodiversity across scales with insights from coordinated observation networks like Critical Zone Observatories (CZO), Long Term Ecological Research (LTER), and the National Ecological Observatory Network (NEON).
Past Broader Impact Activities:
2020
Record organized an inspire session at the Ecological Society of America Annual Meeting 2020 entitled "Innovations in Data Science Across Coordinated Research Networks" featuring NEON science along with that of other coordinated research networks.
2019
Cross-site LTER-NEON Research Experience for Undergraduates (REU) project: We worked with the MSU Student Research Opportunities Program (SROP) and Harvard Forest REU program to engage diverse undergraduates in research uncovering land use histories across co-located NEON and LTER sites. During the 2018 LTER All Scientists Meeting, we were invited to share our experiences with cross-site REU projects on a panel, Engaging LTER Scientists and Educators in Cross-Site Undergraduate Research.
2018
Open access teaching modules on body size, niches, and the Latitudinal Diversity Gradient: This teaching module provides an exercise that works through figures from Read et al. (2018) published in Ecography. Co-author Kalaina Thorne (Harvard Forest REU 2017, Bryn Mawr College Class of 2018) was a Posse Foundation fellow as part of Bryn Mawr's STEM Posse from Boston. Kalaina is now wrapping up her masters in environmental science and policy at Northeastern University. Grady, J. M., Q. D. Read, S. Record, P. L. Zarnetske, B. Baiser, K. Thorne, and J. Belmaker. 2018. Size, niches, and the latitudinal diversity gradient. Teaching Issues and Experiments in Ecology 14. http://tiee.esa.org/vol/v14/issues/figure_sets/grady/abstract.html.
Graduate & Undergraduate Lab: https://github.com/NEON-biodiversity/teaching
We organized a Science Pub Night featuring talks on Citizen Science and Biodiversity as part of the MSU Science Festival.
2017
Biology on Tap: A weekly free public event featuring "accessible, engaging science presentations on topics ranging from mammals to mating, E. coli to evolution, and pollinators to parasites!" As part of the 2017 MSU Science Festival we participated with a presentation on "Our Climate is Changing."